Santa Fe Reporter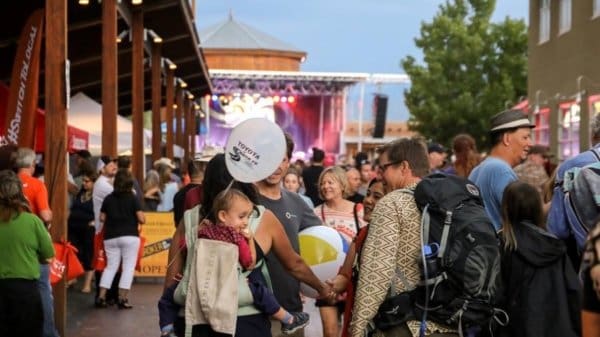 The Santa Fe Reporter continues the proud tradition as the city's source of alternative news and culture since 1974, reporting on community issues as well as celebration and criticism of local music, visual arts, film, movie and performing arts. We believe in the independence of the fourth estate, in critical examination of the government, and in the value of helping active citizens understand each other. We take seriously our role to shine a light in dark places and to push for greater transparency. And we also have fun! Our weekly print events calendar and its perpetual online companion are indispensable. Our newspaper and website are free and we're committed to keeping them that way thanks to support from our advertisers and readers.
Pick up a copy each Wednesday in front of D105.
Contacts:
Julie Ann Grimm, editor and publisher: editor@sfreporter.com
Robyn Desjardins, advertising director, robyn@sfreporter.com
Our phone number is 505.395.2911
The Santa Fe Reporter is the city's source for award-winning alternative news and culture since 1974. We publish a weekly print edition each Wednesday, update our website daily, and distribute glossy magazines annually.
Our Reach
PRINT
Each Wednesday, we distribute 15,000 free copies of the weekly newspaper.
Readers pick up SFR at over 250 locations.
Santa Fe is our core circulation market, with copies delivered to Los Alamos and the Pojoaque Valley as well as to Eldorado and Madrid.
DIGITAL
Our free website sees 1.7 million page views each year.
More than 65 percent of 674,040 annual visitors regularly return to the site.
In late 2017, we relaunched our platform with responsive design, faster loading, and more mobile optimization.
Beyond Santa Fe and Albuquerque, the top 30 home cities of our readers include five of the biggest cities in Texas as well as Denver, Los Angeles and Phoenix.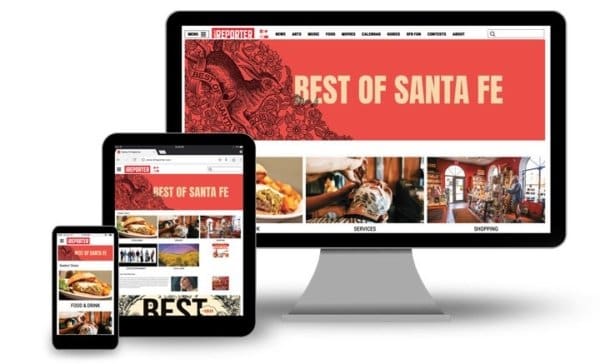 Best of Santa Fe
Often imitated, never duplicated, Santa Fe Reporter conducts an annual readers poll on the "Best of Santa Fe" in 150 categories. Readers cast more than 160,000 votes to choose the nonprofits, restaurants, retailers, service providers and others who participate in this giant annual project, culminating in our biggest issue of the the year and a community party in the Santa Fe Railyard.
SFR NEWSLETTERS
A significant portion of our web traffic comes from email newsletters, which reach 60,000 engaged readers.
The New Edition | Wednesdays – Links to the fresh content in that Wednesday's new print edition.
The Fork | Thursdays – Every Thursday, we focus on food.
Morning Word | Weekdays – Get the headlines from around the city and the state.
Elements | Monthly – The best in local and regional environmental news.
Leaf Brief | Monthly – Roundup of the local, state and national updates about cannabis news.
Demographics
LIVELY – More than 30 percent of our print and online readers under the age of 34. SFR's readers are evenly split between people who are in the workforce and those who are enjoying retirement.
LOCAL – 63 percent of combined print and digital responses to our 2017 readers survey were from people who say they shop mostly local and at some chains.
LOYAL – 90 percent of print readers report they pick up an issue every week.