Rituel Studio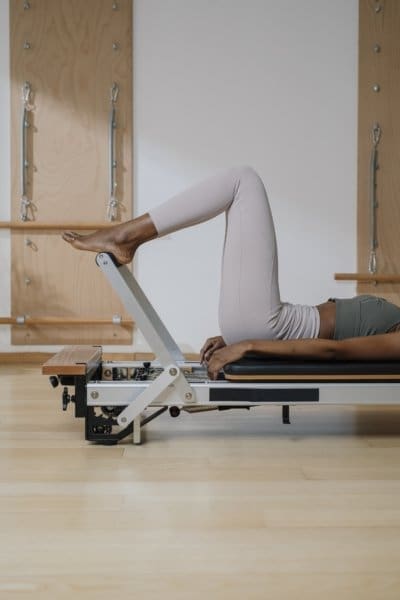 Rituel Studio is a movement & wellness studio located in Santa Fe, New Mexico offering Pilates and the GYROTONIC® Method. We utilize an East meets West approach to healing, performance and overall health and wellness.
Movement sessions include Pilates and the GYROTONIC® Method. These are private one-on-one sessions and include a postural analysis in the first session. Duets, small classes and e-sessions are also available – as well as 6 to 8 week programs for those with chronic pain, recovering from injury or those seeking in-depth study of the body mind system. A limited number of small (3-6 people) in-person classes are offered on a weekly basis. Teacher trainings in Pilates and the GYROTONIC® Method are also offered at different times throughout the year.
GYROTONIC® is a registered trademark of Gyrotonic Sales Corp and is used with their permission.
Kate Madsen is a certified Pilates and GYROTONIC®/GYROKINESIS® instructor; Massage/manual therapist and lifestyle coach. She has trained in numerous modalities with a focus on neural/visceral manipulation and postural re-patterning in movement and has a background in Neuroscience and Psychology.
Kate offers a gentle approach to working with clients and offers tools to access a deeper sense of well-being in all areas of life. She conducts movement workshops worldwide – and lectures on complex trauma from a neurological and wholistic perspective. She has 20 years of experience working with clients from all over the world.
Best back pain relief in Santa Fe!