Firefly Strategies
Get ready to illuminate…
Expert growth marketing strategy, planning, research, outreach and implementation. From start-to-finish.
Communicate Well. Consistently.
Good communication is vital to business success.
​Our services help you communicate well and consistently and help you achieve greater results ​to your bottom line, quickly.
About Firefly Strategies, LLC
Firefly Strategies is a full-service (start-to-finish) marketing, communications strategy and support firm based in Santa Fe, New Mexico since 2008. We specialize in providing marketing solutions for the Economic Development, Commercial Development, Homebuilding, Design, Architecture, Engineering, Construction, Healthcare, and Technology Industries. We have offices based in Santa Fe, New Mexico and Washington D.C. Our team is built with well-experienced professionals that are deeply dedicated to producing results for our clients.
Our clients come from both the business and nonprofit sectors. They are visionaries and leaders that embody the entrepreneurial mindset and spirit. They approach their work with passion, rigor, discipline and focus. They possess an immense drive to excel, succeed, and make money. They value and believe in the power of relationships and community building. They are incredibly flexible allowing them to embrace change, see opportunity in it, and thrive in it. Finally, they are determined to add value, make a difference, and create lasting impact. They are big enough to need a marketing department and busy enough that they don't have the time and resources to train someone or work with someone that isn't well experienced in their industry. That's why businesses turn to us.
Fireflies.
We are living in the Entrepreneurial Era, where entrepreneurial organizations and people are quickly becoming major players in driving our economy and creating the new economy movement. I liken entrepreneurs in the new economy to fireflies…small yet significant, trailblazing and building community. When they all come together, the result is stunning.
Our Marketing Approach
Marketing = Communication which results in Community. When you get the fundamentals of communication and community building, you get BRILLIANT marketing results. We work with our clients to remove complicated, chaotic and confusing marketing patterns to instill strong foundations, strategies and supports to create simple and authentic marketing that produces results.
Simple and authentic are sought after characteristics in this new economy and the rules for business, marketing and sales success must follow suit. These are embodied in our formula called the 4Cs of marketing in the New Economy which are connection, collaboration, creativity, and consistency. At Firefly Strategies, we create structures and processes that guide and support our clients to operate under this formula leading to maximum results both quickly and easily.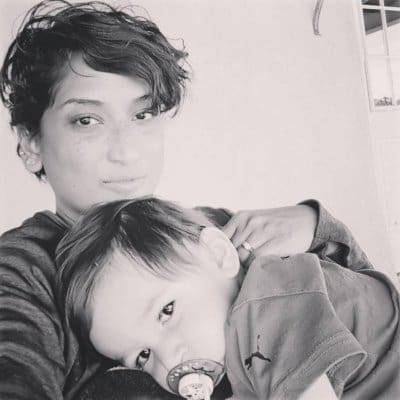 Rubina Cohen, Chief Executive Officer + Principal
Rubina is a marketing + growth strategist and brings over 15 years of experience. Having worked within the economic development, homebuilding, design, health, wellness and environmental industries over the span of her career, she has gained a unique understanding of the strategies needed to effectively communicate the value that is being produced in these industries.
When not with her clients or working on Firefly Strategies related projects, you can find Rubina practicing Aikido, Singing, and writing a business plan for her third business venture.