Counter Intelligence + H & S Craftsmen
DESIGN | CRAFTSMANSHIP | VALUE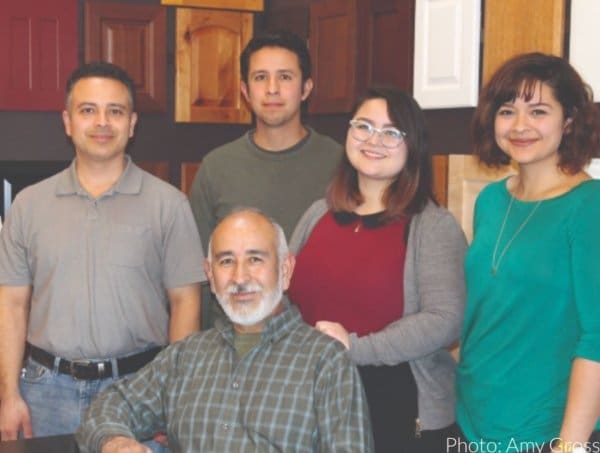 The Herrera Family, three generations working together successfully for over 50 years in Northern New Mexico. While some may feel that family businesses can be tricky and possibly prone to failure, we believe our family business has stood the test of time and will be serving Northern New Mexico for hopefully another 50 years. Here is our secret recipe: Love, Passion for what we do, and Creativity. As a family we have love for one another which translates to our customers and the work we do. Our customers feel welcomed and like they are a part of our family before, during and even after the job is done. We have a very gifted team who has a passionate drive and the creativity to bring the job to life.
The Herrera family has been in the construction industry since the early 1950′s. The legacy started with the patriarch of the family, Jose Eluid Herrera, Sr.
He built homes from the ground up, laying the foundation and continuing through to the fine details in the cabinetry and finished carpentry. His son, Eluid, began working with his father at the age of 17. His father instilled in Eluid the importance of craftsmanship of the highest quality. Eluid and his wife, Cheryl, have carried on this tradition in fine cabinetry design and construction for almost four decades. They have the satisfaction of seeing their two sons, Andrew and Jonathan, continue the tradition for nearly 20 years. Their two daughters, Megan and Audra, now work side by side in helping clients with all their counter top needs.
Our years of experience has proved to be invaluable. We bring that experience to the design table and to the hearts of our clients.
In the ever-changing world of construction, we are always striving to excel. Our Showroom Design Center is where we can better serve our clientele with a full selection of countertops and cabinetry.