Archaeo Architects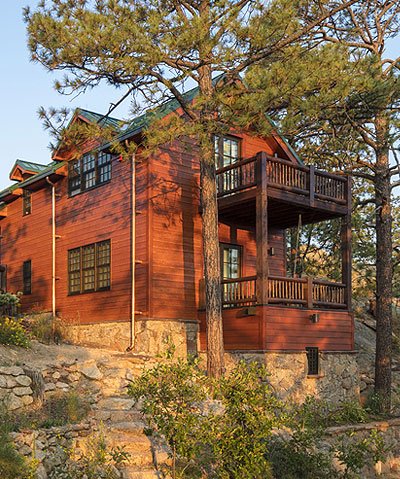 Archaeo Architects is a firm located in Santa Fe, New Mexico doing award-winning work throughout the region. The office has received 24 awards from the American Institute of Architects and has been published in numerous national and international books and magazines. We are a company that focuses on very few projects for which we provide personalized superior services to residential and commercial clients.
The firm is known for listening carefully to determine the needs and desires of the client and then creating innovative architecture to express the uniqueness of the client, their program and site. As a result, the firm has been recognized for design excellence throughout the industry.
"Archaeo", the Greek word for ancient, was chosen as our firm name to signify the inspiration we derive from the very early architecture found throughout the world and particularly the southwest. It is our intent to seek out projects that focus less on the "style" of architecture and more on the underlying order that can be found universally in the ruins and ancient buildings of the past. Our interest is in pursuing with our clients projects where we can explore reinterpreting this vernacular while at the same time providing the most up to date elements of present day building and design.
The focus of our firm is to create inventive architecture that addresses the requirements of contemporary life while also revealing the mysterious poetic quality found in ancient architecture.
One of Archaeo's primary concerns is creating architecture that is one with its landscape. In this way we pay great respect to the historical vernacular buildings of every locale in which we build – which now includes many different areas of the country, as well as internationally. We have developed a deep appreciation for the lean simple humility of early architecture found throughout the world, and from this we derive our inspiration.
This respect for the landscape – wherever it may be – is the product of our having worked for years in the richly historical region of the American Southwest, with its Anasazi ruins dotted across the sunlit landscape, echoing the shadows of memory of a noble people. We pay particular attention to the character of the light and work with it as a form-defining element to sculpt the architecture. This, combined with close attention to the details of the client's program, gives birth to buildings that feel "right" in their particular landscape – something that is deeply felt by our clients.
Archaeo Architects' overall business philosophy is largely influenced by Bo Burlingham's book "Small Giants".